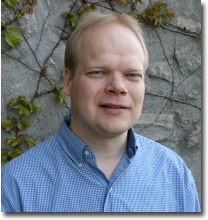 Marco Pollanen
Professor of Mathematics
B.Sc. (Carleton University); M.Sc., Ph.D. (University of Toronto)
Department of Mathematics
Trent University
Peterborough, Ontario
Canada K9L 0G2
Office: GCS 334
Tel: (705) 748-1011 Ext. 7543
E-mail: marcopollanen@trentu.ca
Teaching
Fall 2015:

MATH 1005H: Applied Calculus

Winter 2016:
Office Hours
Research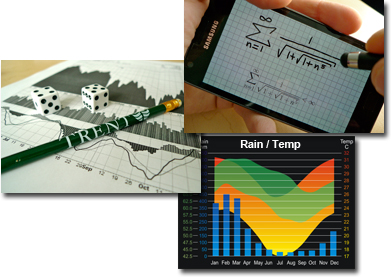 Research Interests: Mathematical Software, Quasi-Monte Carlo and Monte Carlo Methods, Mathematical and Computational Finance
Current Directions: My research lies in the intersection of mathematics and computing and falls broadly into two main areas: mathematical software and mathematical simulation. In the area of mathematical software I am currently investigating interfaces for mathematical communication and mathematical equation input. Topics include usability and algorithms for the recognition of handwritten mathematics. In the area of simulation I am interested in algorithms for generating pseudo-random and quasi-random sequences (especially non-uniform and high-dimensional sequences) as well as their application to Monte Carlo problems that arise in mathematical finance. One finance problem that I am currently investigating is the pricing of drought option contracts to protect agricultural producers from the financial impacts of drought, as well, I am developing stochastic models to simulate rainfall and other underlying variables of drought. This work is partially supported by the Qatar National Research Foundation.

Software
I am lead developer on several open-source mathematical software packages, namely, a mathematical communication whiteboard called enVision, the adaptive learning environment Xero, and a mathematical expression entry system called Xpress. This work has been recognized with a National Technology Innovation Award and a Desire2Learn Innovation Award.
Publications