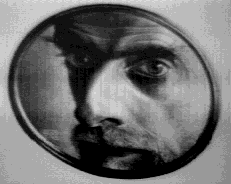 David Poole's Home Page
---
The picture at the top of the page isn't of me but is of the Dutch artist M. C. Escher to whom I bear an uncanny resemblance. (Twins separated at birth?) For more of his work click here .
---
My Background
Born in Glace Bay, Cape Breton, Nova Scotia and grew up in Truro, Nova Scotia.
B.Sc. from Acadia University in 1976.
M.Sc. (1977) and Ph.D. (1984) in Mathematics from McMaster University . Taught at Brandon University in 1983-84 and at Trent University since then.
Research Interests
Discrete mathematics, ring theory, mathematics education
---
Teaching
My 2002-2003 courses are:
MATH 235H Linear Algebra II: Vector Spaces
MATH 431H Algebra IV: Galois Theory
---
The Obligatory Collection of Links!
Here are some of my favourite places to go (and few that are simply interesting, useful, or idiosyncratic!) If you find links that do not work please e-mail me to let me know.
---

Back to the Math home page

Back to Trent's home page
---
You are visitor number
since March 1, 1996.
---

Send feedback to dpoole@trentu.ca
Last modified September 5, 2002.